DOWN TO THE SMALLEST DETAIL
Material & Technique
Our entire collection of furniture is manufactured in Sweden and is done according to proven crafts tradition with carefully chosen materials. Together with high demands on manufacturing, this means that the furniture has a significant life span. They are often refurbished instead of being discarded and often inherited from generation to generation.
A wise care of our environment is in its simplicity about good and healthy housekeeping, to utilize resources in the best possible way. Bruno Mathsson's design implies high aesthetic quality and economical use of materials. Only approved materials and manufacturing processes are used.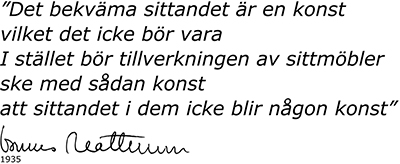 Table top
The table top is manufactured in accordance with an ancient cabinetmakers craftmanship. It has a core of sawn and planed rectangular rods of alder wood, edge glued with transverse cross band veneer and longitudinal top veneer on both sides.
Swedish Alder wood (Alnus glutinosa) is used, as this kind of wood is very little affected by the variation in the humidity of the air.
Solid wood gives the opportunity to rout for the fitting of fixtures, and provides a good foundation for screws. Edging is not necessary. Furthermore, the wood is strong against deflection when laden. Therefore underframes is not required.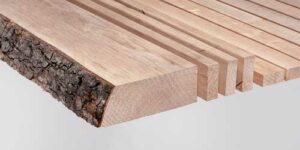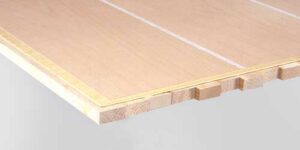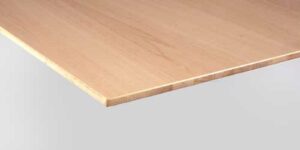 Type of wood
The monitor can not render the natural colours and structures of the wood.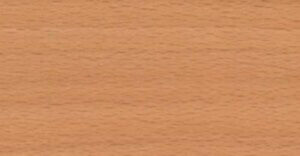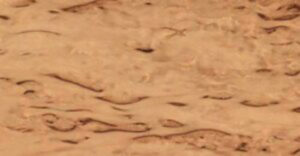 Leather
As standard we use leather from Elmo Sweden AB, that retrieves its raw materials and tanning it in Sweden. The leather Elmosoft is a so called semi-aniline leather, which means that it is dyed through and with a treatment that increase durability without sacrificing the feeling of leather.
Som standard till våra huvudkuddar samt till Jetson 66 erbjuder vi färgerna enligt nedan, övriga färger i Elmos sortiment kan fås som tillval.
Sheepskin
As a standard, we use sheepskin from Skandilock AB, which collects its raw material from Australia. Sheepskin is curly by nature but the structure varies in terms of both lid and shade. The covers are cut of 17 mm length but also this can vary slightly.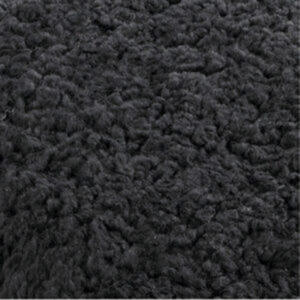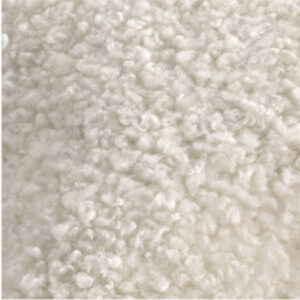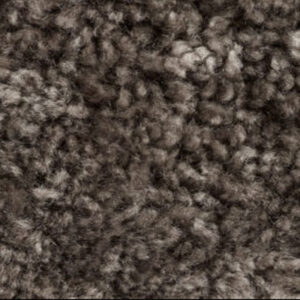 Webbing and Flax
Webbing to our furniture is woven in Sweden exclusively for us according to our specifications. The carefully selected flax is processed into yarn in Hälsingland, where a strong tradition of linframställning there.
It has been established that the dressing of flax, Linum usitatissimum, has occurred for at least 7000 years making it one of our oldest crops. In Scandinavia, it has been both an important cultural plant and a part of the economy since the Bronze Age.

Flax is an annual, growing 50-130 cm high with a thin stem. It flowers in July with light blue or white petals. Each flower blooms for just a few hours but with many flowers on each stem a flax field is in flower for up to three weeks. The crop is harvested approximately one month after flowering with each plant torn up with its roots and then stripped of its seed. The crop is then aired.
Weather permitting, the most common method for airing is ground retting with the flax lain directly on the ground for about four weeks. During this period the plants binding agent, pectine, breaks down making it possible to separate the exposed fibres. This part of the handling process requires careful judgement based on experience as it is the most important in determining the quality of the fibre.

Once the plants are aired and dried mechanical handling can begin. The crop is first crushed to isolate the fibres from the rest of the plant then combed to separate the shorter lengths used for tow-yarn from the higher quality long fibres which have a high gloss.
The long fibres are prepared into a continuous thread which is repeatedly doubled and thinned in order to make the final yarn as smooth as possible. The prepared yarn is softened with hot water and stretched to the thickness required for spinning. This wet spinning is necessary to achieve a high uniform quality. Pairs of thread are then twisted into the single strong yarn ready for the loom on which the final webbing is woven. Linen webbing is resistant to tearing either when wet or dry and to the breakdown effects of light. The high gloss surface of the long fibres protects from soiling, does not fluff and is relatively fire resistant. Flax grown and dressed using these age old traditional methods is a perfect example of an environmentally friendly material.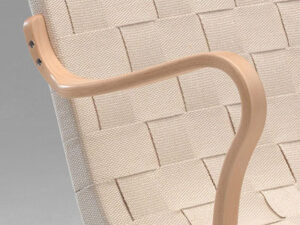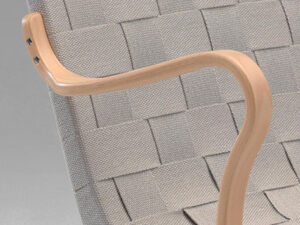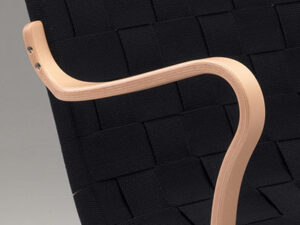 Black webbing, (polyester)