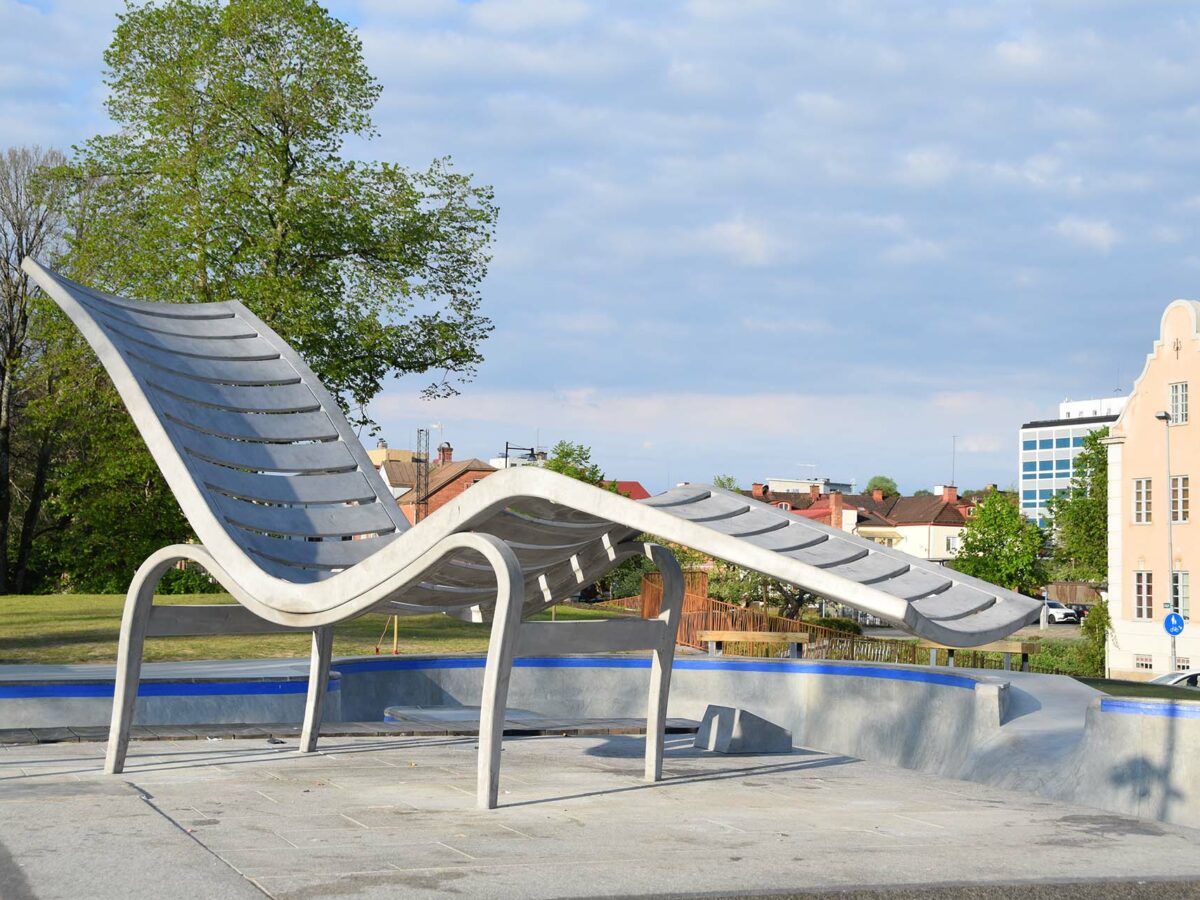 In connection with the inauguration of the new skate park in Värnamo, 20 May 2017, a piece of art in the form of Loungechair model 36 was unveiled.
The artwork is in scale 2:1 and is cast in aluminium.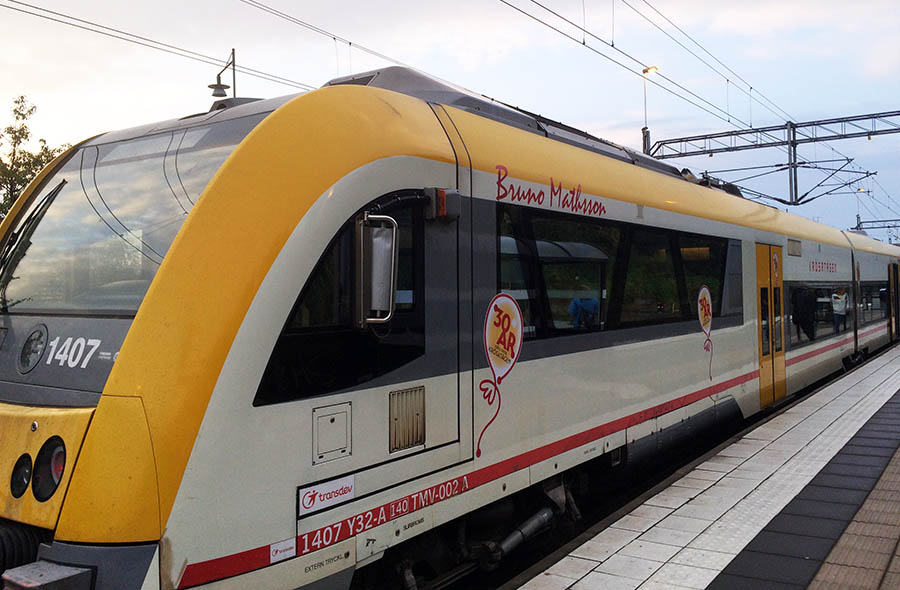 Since the 1990´s, trains named after famous småland profiles roll along on the småland (province in the south of Sweden) railways.
Among others Kristina Nilsson (opera singer), Dag Hammarskjöld (UN Secretary-General), Pär Lagerqvist (Nobel Prize winner) and Bruno Mathsson.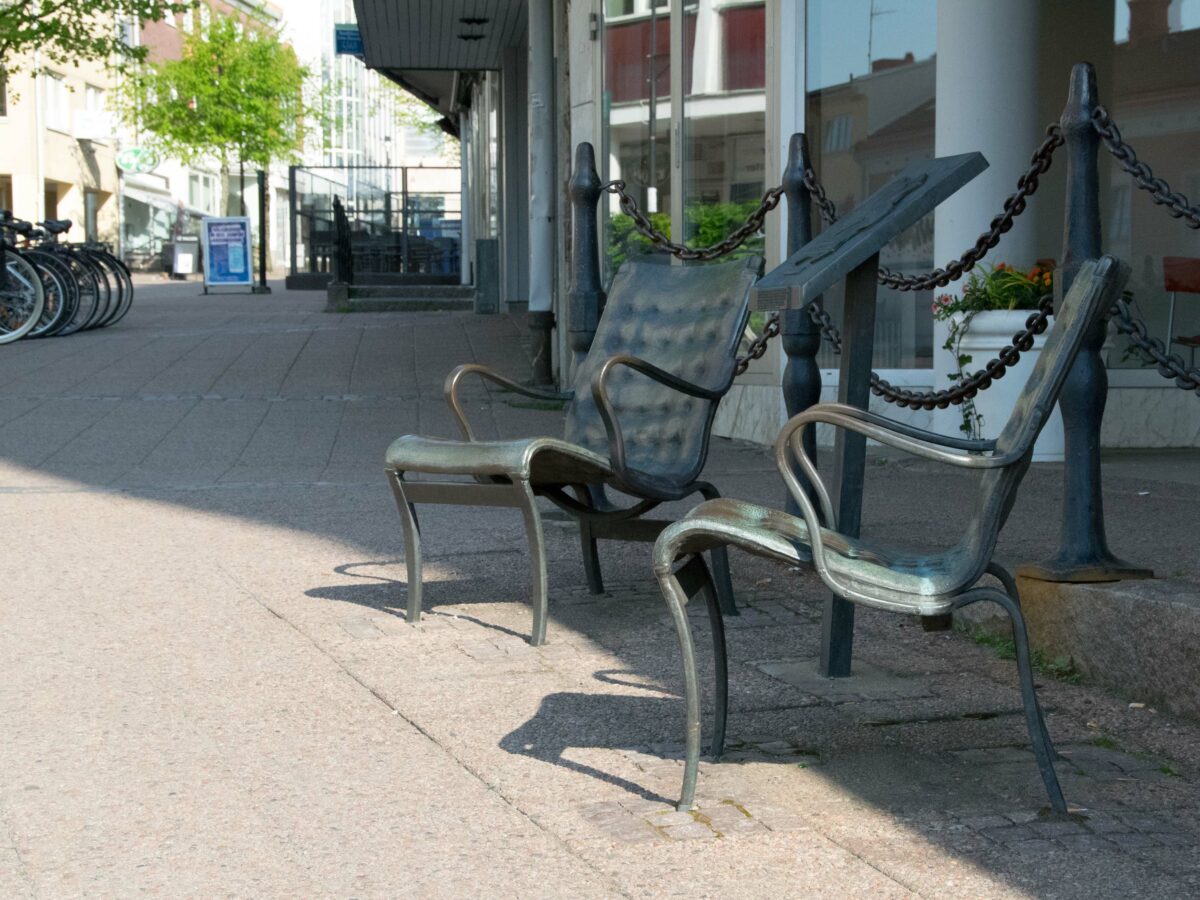 In October 1986, at Storgatsbacken in central Värnamo, two armchairs Mina and a memory board cast of bronze was unveiled.
The then land governor Gösta Gunnarsson and the municipal council Stig Fransson made the inauguration speech.